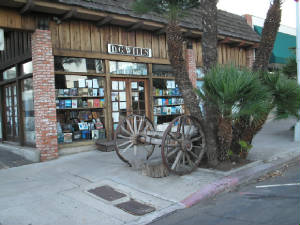 ______________________________________________
Noted historian
MARCI SHORE
reads from and discusses her timely new book
The Ukrainian Night:
An Intimate History of Revolution
Tuesday, March 13, 7pm
A vivid and intimate account of the Ukrainian Revolution, the rare moment when the political became the existential. What is worth dying for? While the world watched the uprising on the Maidan as an episode in geopolitics, those in Ukraine during the extraordinary winter of 2013–14 lived the revolution as an existential transformation: the blurring of night and day, the loss of a sense of time, the sudden disappearance of fear, the imperative to make choices.

In this lyrical and intimate book, Marci Shore evokes the human face of the Ukrainian Revolution. Grounded in the true stories of activists and soldiers, parents and children, Shore's book blends a narrative of suspenseful choices with a historian's reflections on what revolution is and what it means. She gently sets her portraits of individual revolutionaries against the past as they understand it—and the future as they hope to make it. In so doing, she provides a lesson about human solidarity in a world, our world, where the boundary between reality and fiction is ever more effaced.
Marci Shore is Associate Professor of history at Yale University. She received her M.A. from the University of Toronto in 1996 and her PhD from Stanford University in 2001. Before joining Yale's history department, she was a postdoctoral fellow at Columbia University's Harriman Institute; an assistant professor of history and Jewish studies at Indiana University; and Jacob and Hilda Blaustein Visiting Assistant Professor of Judaic Studies at Yale. Her previous books include The Taste of Ashes: The Afterlife of Totalitarianism in Eastern Europe; Caviar and Ashes: A Warsaw Generation's Life and Death in Marxism, 1918-1968; and the translator of Michal Glowinski's Holocaust memoir The Black Seasons.
----------------------------------
Thirty-Ninth Annual
St. Patrick's Day Open Reading
of Irish Poetry and Prose:
Members of the public are invited to read their favorite selections of James Joyce, William Butler Yeats, Samuel Beckett, Oscar Fingal O'Flahertie Wills Wilde, George Bernard Shaw, Edmund Burke, Sean O'Casey et al. on Saturday from 7 P.M. until it ends, 17 March 2018. Messrs. Guinness and Harp will officiate the proceedings.
-----------------------
Oscar winning actor
SEAN PENN
will read from and discuss his new book
Bob Honey
Who Just Do Stuff
Saturday, April 7, 2 P.M
From legendary actor and activist Sean Penn comes a scorching, darkly funny novel about Bob Honey—a modern American man, entrepreneur, and part-time assassin. Bob Honey has a hard time connecting with other people, especially since his divorce. He's tired of being marketed to every moment, sick of a world where even an orgasm isn't real until it is turned into a tweet. A paragon of old-fashioned American entrepreneurship, Bob sells septic tanks to Jehovah's Witnesses and arranges pyrotechnic displays for foreign dictators. He's also a contract killer for an off-the-books program run by a branch of US intelligence that targets the elderly, the infirm, and others who drain this consumption-driven society of its resources. When a nosy journalist starts asking questions, Bob can't decide if it's a chance to form some sort of new friendship or the beginning of the end for him. With treason on everyone's lips, terrorism in everyone's sights, and American political life sinking to ever-lower standards, Bob decides it's time to make a change—if he doesn't get killed by his mysterious controllers or exposed in the rapacious media first. A thunderbolt of provocative words and startling images, Bob Honey Who Just Do Stuff marks the fiction debut of one of America's most acclaimed artists.
"It seems wrong to say that so dystopian a novel is great fun to read, but it's true. I suspect that Thomas Pynchon and Hunter S. Thompson would love this book." —Salman Rushdie
"An almost literally up-to-the-minute fever dream of a novel." –Bill Maher
Sean Penn won the Academy Award for Best Actor for his performances in Mystic River and Milk, and received Academy Award nominations as Best Actor for Dead Man Walking, Sweet and Lowdown, and I Am Sam. He has worked as an actor, writer, producer, and director on over one hundred theater and film productions. His journalism has appeared in the San Francisco Chronicle, The Nation, and HuffPost. This is his first novel.
____________________________
Anthropologist
Natalia Roudakova
will discuss her timely new book
LOSING PRAVDA:
Ethics and The Press in Post-Truth Russia
Saturday, April 14, 7PM


What happens when journalism is made superfluous? Combining ethnography, media analysis, moral and political theory this book examines the unravelling of professional journalism in Russia over the past twenty-five years, and its effects on society. It argues that, contrary to widespread assumptions, late Soviet-era journalists shared a cultural contract with their audiences, which ensured that their work was guided by a truth-telling ethic. Post-communist economic and political upheaval led not so much to greater press freedom as to the de-professionalization of journalism, as journalists found themselves having to monetize their truth-seeking skills. This has culminated in a perception of journalists as political prostitutes, or members of the 'second oldest profession', as they are commonly termed in Russia. Roudakova argues that this cultural shift has fundamentally eroded the value of truth-seeking and telling in Russian society.


"Natalia Roudakova brings deep ethnographic research, fluency in social theory, and an engaged ethical sense for the deep urgency of journalism to this thoughtful and essential book. Her account of the surprising career of Russian journalism - from its fall from grace as a moral outlet under the Soviets to its 'prostitution' in a time of oligarchs, big money, and 'kompromat' - offers not only a sparkling case study but a vision of the high societal stakes of journalism more generally. Losing Pravda presents us with an uncannily familiar media environment. The conditions that Roudakova analyses, such as fake news, sponsored content, swirling rumors and cynicism, punctuated here and there by the courageous few committed to telling the truth, are not unique to Russia. In a way, Roudakova has helped us understand not only the Russian scene, but also our own in the age of Donald J. Trump." --John D. Peters, University of Iowa
Professor Natalia Roudakova received her M.A. at Kazan State University, Russia and her Ph.D. at Stanford University. She has taught at Erasmus University, Rotterdam, and at UCSD; and served as a Fellow at the Center for Advanced Study in the Behavioral Sciences, Stanford University.
__________________________________
Harvard University China authority
William H. Overholt
will discuss his timely new book
CHINA'S CRISIS OF SUCCESS
Sunday, April 29, 2 P.M.
China's Crisis of Success reveals China's core strengths and weaknesses, in the process potentially revolutionizing much of our understanding of China. On one hand, other than human rights China has served the needs of its people much better than most Western theories acknowledge. For instance, contrary to widely accepted political analyses, Chinese communism is not uniquely susceptible to corruption and environmental degradation; developing democracies like India are much worse. Contrary to the most highly regarded economic theorists, China is far more economically inclusive than its democratic counterparts at similar levels of development; for instance, homeownership is 20 percentage points higher than the U.S. Moreover, China's administrative system, denigrated by respected Western analysts as crippled by factionalism and incapable of long-range planning, actually demonstrates extraordinary strengths. Comparative analysis also reveals China's weaknesses. There is no widely applicable Beijing Model, as China's path can only be emulated by countries experiencing certain extreme conditions and even then only for a limited time. Xi Jinping's extraordinary ability to eliminate rivals does not necessarily convey comparable ability to implement reform policies. Implementation of those policies at a time of financial stringency requires paying a heavy price in economic growth and political support and thus far the leadership has been unwilling to pay much of that price. Lack of this leaves China in a crisis of success: a big success, a proportionately big crisis, and resulting uncertainty as to whether the future will bring continued political and economic success, stagnation, or collapse of the model.
William H. Overholt has been a Senior Fellow in Harvard's Asia Center and previously its Kennedy School of Government since 2008. During 2013-15 he also served as Senior Fellow and then President of the Fung Global Institute in Hong Kong. His career includes 16 years doing policy research at think tanks, nine years at Harvard University, and 21 years running investment bank research teams. Previously he held the Asia Policy Distinguished Research Chair at RAND's California headquarters and was Director of the Center for Asia Pacific Policy; concurrently he was Visiting Professor at Shanghai Jiaodong University and, earlier, Distinguished Visiting Professor at Korea's Yonsei University. During 21 years in investment banking, he served as Head of Strategy and Economics at Nomura's regional headquarters in Hong Kong from 1998 to 2001, and as Managing Director and Head of Research at Bank Boston's regional headquarters in Singapore. During 18 years at Bankers Trust, he ran a country risk team in New York from 1980 to 1984, then was regional strategist and Asia research head based in Hong Kong from 1985 to 1998. At Hudson Institute from 1971 to 1979, Dr. Overholt directed planning studies for the U.S. Department of Defense, Department of State, National Security Council, National Aeronautics and Space Administration, and Council on International Economic Policy. Dr. Overholt's other books include Renminbi Rising: The Emergence of a New Global Monetary System; Asia, America and the Transformation of Geopolitics; The Rise of China; Asia's Nuclear Future; and The Future of Brazil. With Zbigniew Brzezinski, he founded the periodical Global Political Assessment in 1976 and edited it until 1988.
-------------------------------------------------
Eminent ecologist
Jeremy B.C. Jackson and
award-winning journalist
Steve Chapple
will discuss their timely new book
BREAKPOINT:
Reckoning with America's
Environmental Crises
Sunday, May 6, 2 P.M.
Breakpoint provides an insightful look at the American environmental crisis and emerging solutions from the heartland to the coasts in the era of global climate change. Jeremy B. C. Jackson and Steve Chapple traveled the length of the Mississippi River interviewing farmers, fishermen, scientists, and policymakers to better understand the mounting environmental problems ravaging the United States. Along their journey, which quickly expands to California, Florida, and New York, the pair uncovered surprising and profound connections between ecological systems and environmental crises across the country. Artfully weaving together independent research and engaging storytelling, Jackson and Chapple examine the looming threats from recent hurricanes and fires, industrial agriculture, river mismanagement, extreme weather events, drought, and rising sea levels that are pushing the country toward the breaking point of ecological and economic collapse. Yet, despite these challenges, the authors provide optimistic and practical solutions for addressing these multidimensional issues to achieve greater environmental stability, human well-being, and future economic prosperity. With a passionate call to action, they look hopefully toward emerging and achievable solutions to preserve the country's future.
"Moving, poignant, and timely, Breakpoint is both a stark reminder of the urgent environmental challenges facing the planet and a hopeful call to action to those in power. This is boots-on-the-ground science at its finest."—Leonardo DiCaprio
"Breakpoint is a stunning book of ecological anthropology from consummate storytellers. The human narratives they bring to light allow us to understand and appreciate how America farmed, drilled, degraded, and overheated the land of the free and the home of the brave. It is fair, compelling, and heartbreaking, as good as anything written by Margaret Mead or Claude Levi Strauss."—Paul Hawken, author of Drawdown: The Most Comprehensive Plan Ever Proposed to Reverse Global Warming .
Jeremy B. C. Jackson is an emeritus professor at the Scripps Institution of Oceanography and senior scientist emeritus at the Smithsonian Institution.
Steve Chapple is an award-winning author and writer of the national newspaper column Intellectual Capital. His previous books include Kayaking the Full Moon and Let the Mountains Talk, Let the Rivers Run.
Previous Events at D.G.Wills Books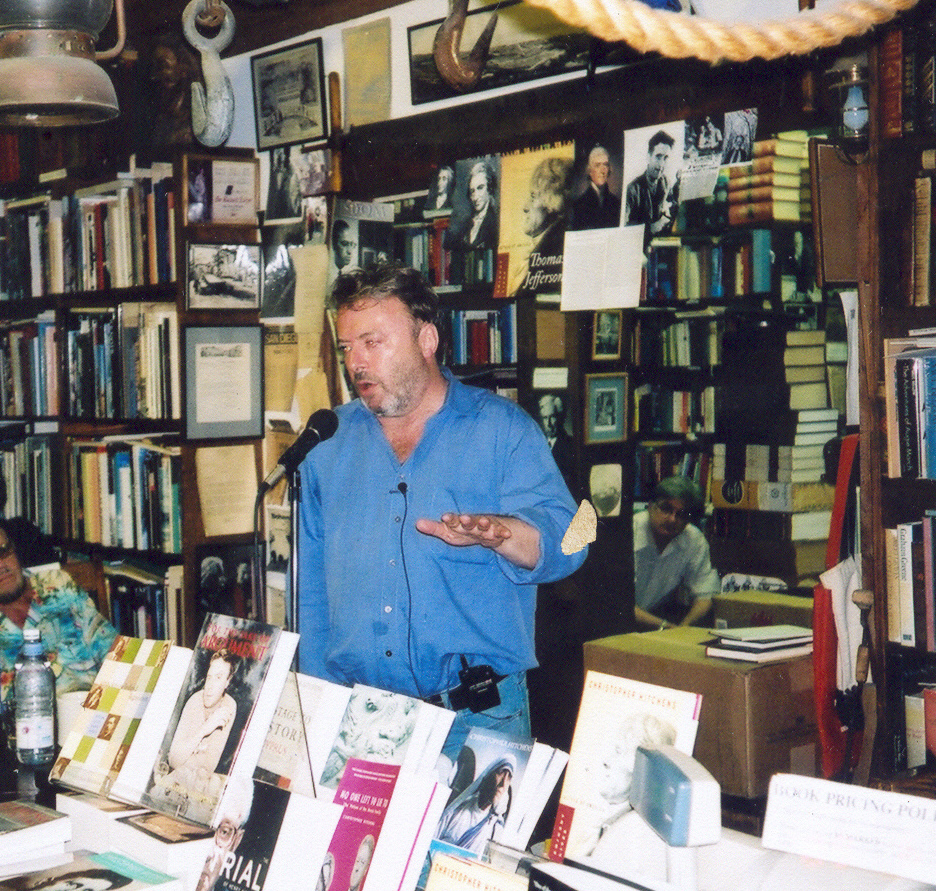 Christopher Hitchens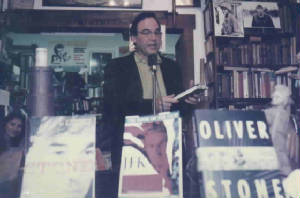 Director Oliver Stone
Historian and Churchill biographer Sir Martin Gilbert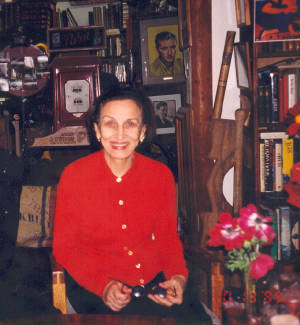 Francoise Gilot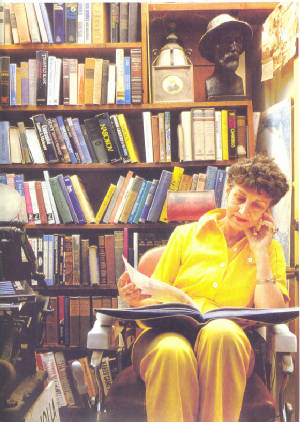 Vogue magazine photo of Francoise Gilot at the original store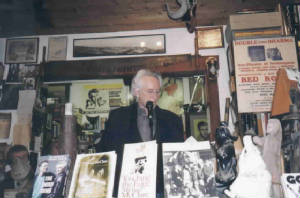 Michael McClure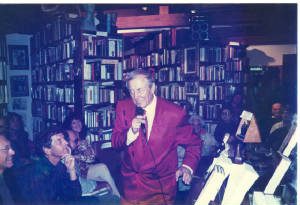 Yevgeny Yevtushenko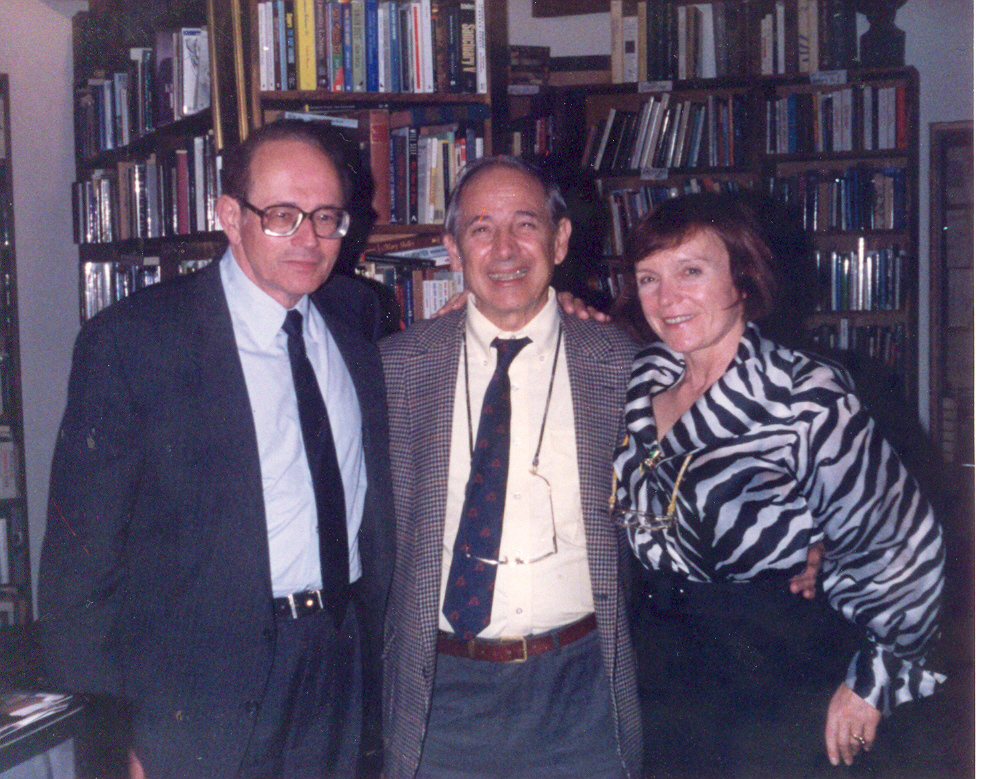 Nobel Laureate Gerald Edelman, Director of the Neurosciences Institute, with U.C. Berkeley philosopher John Searle with Mrs. Searle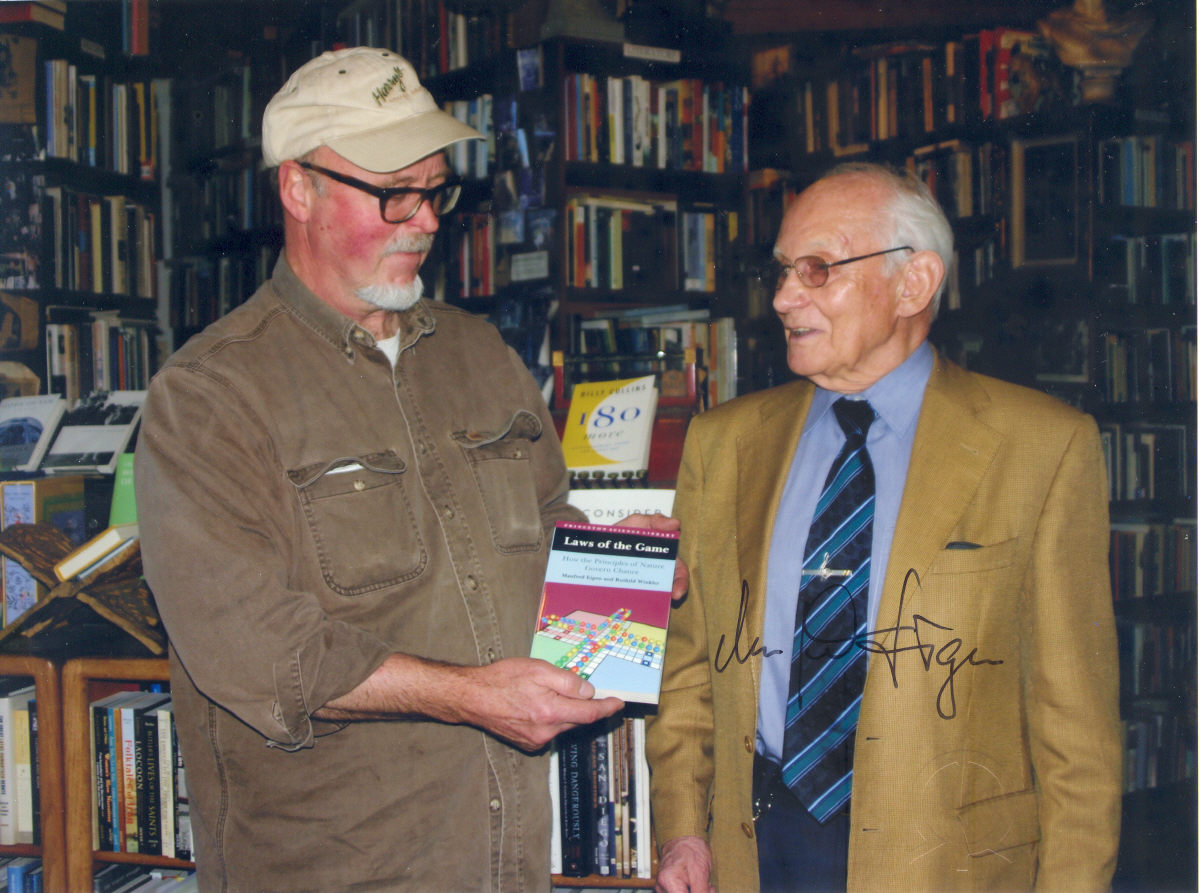 Nobel Laureate Manfred Eigen
Quincy Troupe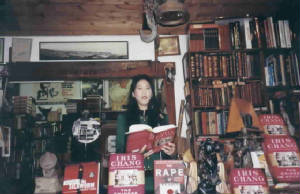 Iris Chang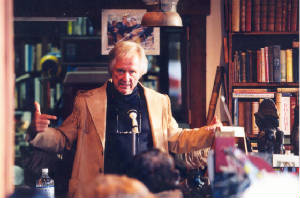 Gerry Spence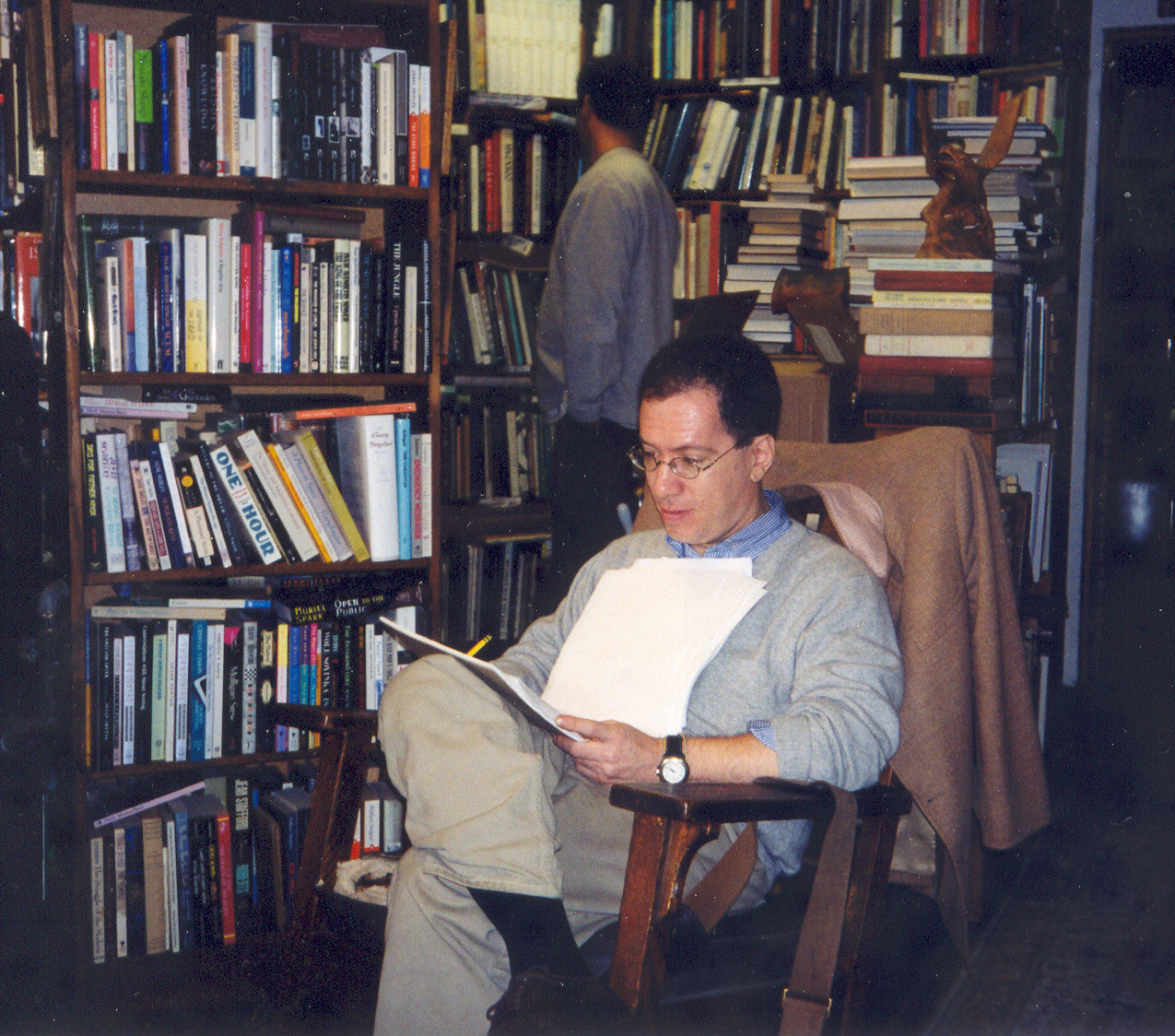 Noted editor Robert Weil, editing a Patricia Highsmith manuscript for W.W. Norton & Co.