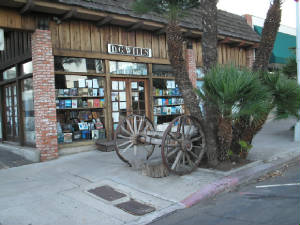 _______________________
New York poet
Joseph Fasano
reads from his book
INHERITANCE
(nominated for the Pulitzer Prize and
the James Laughlin Award)

Saturday, March 21, 7PM
Joseph Fasano was born and raised in New York State's Hudson River Valley. He earned a BA in philosophy from Harvard University in 2005 and an MFA from Columbia University in 2008. His poems have appeared in The Yale Review, The Times Literary Supplement, Tin House, FIELD, The Southern Review, and Boston Review, among other journals. His poem "Mahler in New York" won the 2008 RATTLE Poetry Prize, and he has been a finalist for the Missouri Review Editors' Prize, the Times Literary Supplement Poetry Competition, the Kinereth Gensler Award from Alice James Books, and the Autumn House Press Poetry Prize. He has also been a semifinalist for the "Discovery"/Boston Review Poetry Contest and the Mid-American Review James Wright Poetry Award, as well as a Pushcart Prize nominee. Joseph Fasano has taught at SUNY Purchase, and currently teaches literature and writing at Manhattanville College and Columbia University.



_______________________
Poet
Elmaz Abinader
will read from her new book
THIS HOUSE,
MY BONES
Wednesday, March 25 at
"The conversation with history is witnessed by the earth and etches the collisions on its body—every rock and road, riverbed and meadow hold the marks of migrations, escapes, exiles, alienations, aging and evolutions. In This House, My Bones, the body and the earth exchange their positions and perspectives. The memories of war are on the skin as well as on the mesa, the exile is written in dust and cells. Through mining experience of occupation, dislocation, and aging, I created poems where the body and the earth examine their bruises." ~Elmaz Abinader
"In poems of grace and a searing fire, Elmaz Abinader negotiates love, yearning, hope, memory, resistance, injustice and death and weaves an uneasy but authentic hope that illuminates the path to a true redemption. A stunning collection." Chris Abani, author of Sanctificum and The Secret History of Las Vegas.
Elmaz Abinader is a poet, memoirist, playwright and novelist. Her first memoir, Children of the Roojme, a Family's Journey from Lebanon, chronicles three generations of immigrants battling dislocation and tradition. The poetry collection, In the Country of My Dream won the 2000 PEN Oakland Josephine Miles Poetry award. She was also awarded a Goldies Award for Literature, as well as two Drammies, Oregon's Drama award, for her three-act one-woman show, Country of Origin. Elmaz most recently performed Country of Origin at the Kennedy Center and has toured several countries with this play and two others: Ramadan Moon and 32 Mohammeds. Elmaz's work has been widely anthologized, most recently in The New Anthology of American Poetry, Vol. 3 and The Colors of Nature. Elmaz has been a Fulbright Senior Fellow to Egypt, taught for the Palestine Writing Workshop and a resident at the El Gouna Writing Residency on the Red Sea. Elmaz is one of the founders of the Voices of Our Nations Arts Foundation, (VONA/Voices), now in its 15th year providing workshops for writers of color. She is also a creative writing professor at Mills College.
___________________
Internationally Renowned Poet
JEROME ROTHENBERG
will read from his new book
Barbaric Vast & Wild:
An Assemblage of Outside & Subterranean Poetry
from Origins to Present
Saturday,May 2nd,7pm
Barbaric Vast & Wild is a continuation and a possible culmination of the project that began with Jerome Rothenberg's Technicians of the Sacred in 1968 and led to the first four volumes of Poems for the Millennium in the 1990s and 2000s. In this new and equally groundbreaking volume, Rothenberg and John Bloomberg-Rissman have assembled a wide-ranging gathering of poems and related language works, whose outside/outsider and subterranean/subversive positions challenge some of the boundaries to where poetry has been or may be practiced, as well as the form and substance of the poetry itself. Barbaric Vast & Wild brings together on a global and historical scale - from the paleolithic caves to the immediate present - works from the hieratic and sacred to the mundane and the radically transgressive and politically subversive. The range here is enormous: Egyptian pyramid texts, biblical prophecies, pre-Socratic poet-philosophers, Buddhist wanderers and "divine madmen," along with poems and related language works from dialects and "nation languages," thieves' cants and other argots or vernaculars, working class and lumpen poetries, popular and newspaper poetry, sermons and rants, glossolalia and glossographia, slogans, graffiti, and the "art of the insane" (Art Brut) that marked the early turning of avant-garde artists and poets to the idea of an "outside" poetry and art.
Jerome Rothenberg, UCSD Professor Emeritus, has served as Chair of the Visual Arts Department and as director of the Literature Department's creative writing program. An internationally renowned poet, performance artist, critic and scholar, his work reverberates well beyond conventional and somewhat arbitrary categories. His books, booklets and pamphlets of poetry have been translated into French, Spanish, Dutch, Finnish, Flemish, German, Polish, Swedish and Portuguese. In addition, he has assembled, edited, and annotated many enormously germinal anthologies of experimental and traditional poetry and performance, beginning with Technicians of the Sacred in 1968, and has been a leading voice in the approach to creative work and mind that he named "ethnopoetics." He has also acted as editor and co-editor of several notably influential magazines including Some/Thing, Alcheringa, and New Wilderness Letter, and has appeared as a performance poet and artist at many of the most distinguished venues in North and South America and Europe. Rothenberg's poetic work, Poland/1931, has been staged by the Living Theater in New York, and several of his soundplays have been produced by Westdeutscher Rundfunk in Germany.
__________

Berkeley poet
DAVID
SHADDOCK
will read from his new book
Vernal Pool
and
San Diego poet
STEVE
KOWIT
will read from his new book
CHERISH:
New and Selected Poems,
Saturday, May 9th, 7pm
David Shaddock's poems have appeared in such journals as Tikkun and Mother Jones. His other books include In This Place Where Something's Missing Lives, with an afterword by Rabbi Arthur Waskow; and Dreams Are Another Set of Muscles, with an introduction by Denise Levertov. His play In A Company of Seekers was performed at the 2012 Festival of Two Worlds in Spoleto, Italy. He holds a PhD in psychoanalytic research from Middlesex University, London, and is also the author of two nonfiction books on relationships and couples therapy. He maintains a private psychotherapy practice in Oakland and lives with his family in Berkeley.
Steve Kowit is the Poet Laureate of San Diego. His many books include Crossing Borders; Lurid Confessions; The Dumbbell Nebula; In the Palm of Your Hand: The Poet's Portable Workshop; The First Noble Truth; and The Maverick Poets.
Previous Events at D.G.Wills Books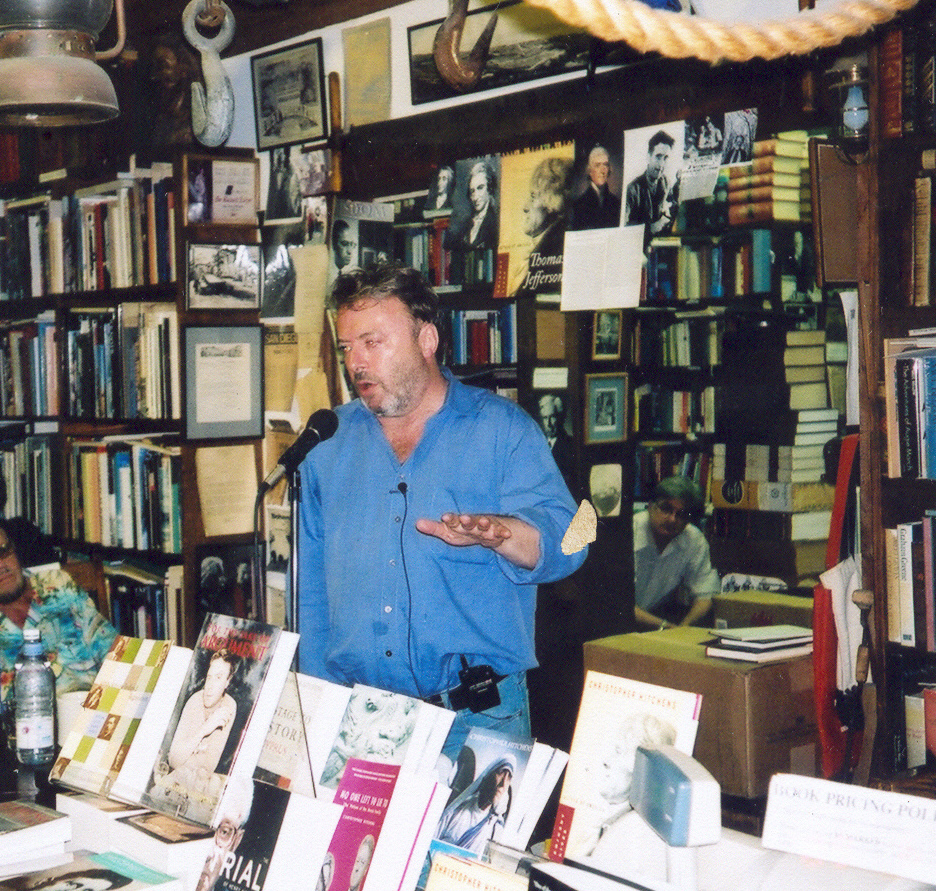 Christopher Hitchens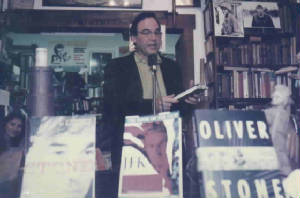 Director Oliver Stone
Historian and Churchill biographer Sir Martin Gilbert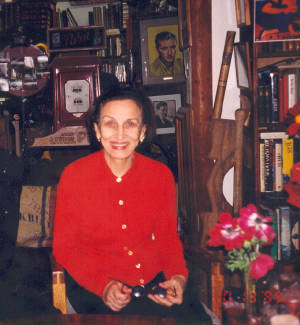 Francoise Gilot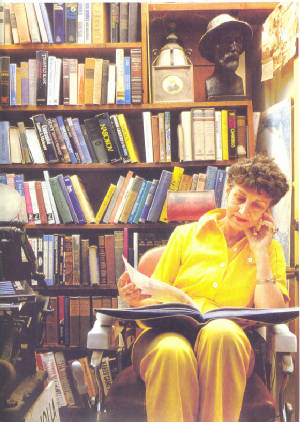 Vogue magazine photo of Francoise Gilot at the original store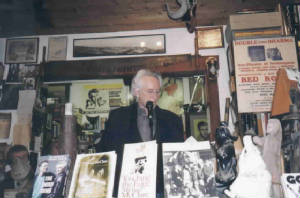 Michael McClure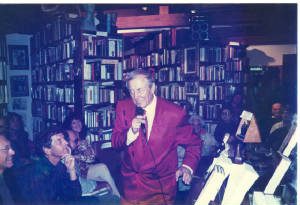 Yevgeny Yevtushenko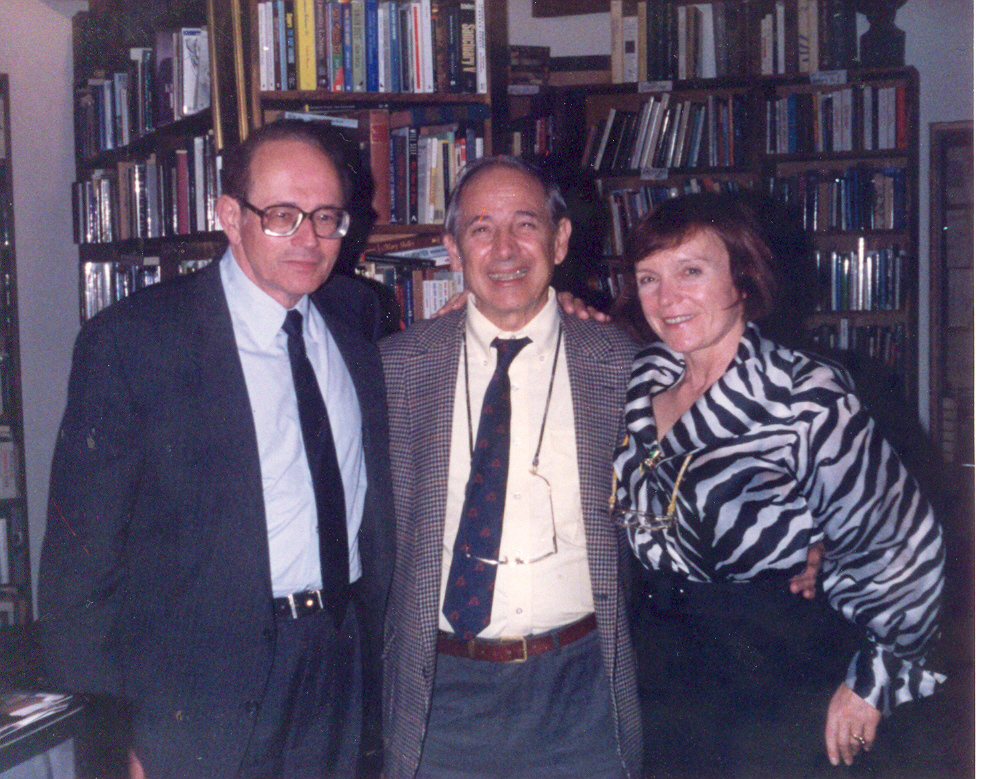 Nobel Laureate Gerald Edelman, Director of the Neurosciences Institute, with U.C. Berkeley philosopher John Searle with Mrs. Searle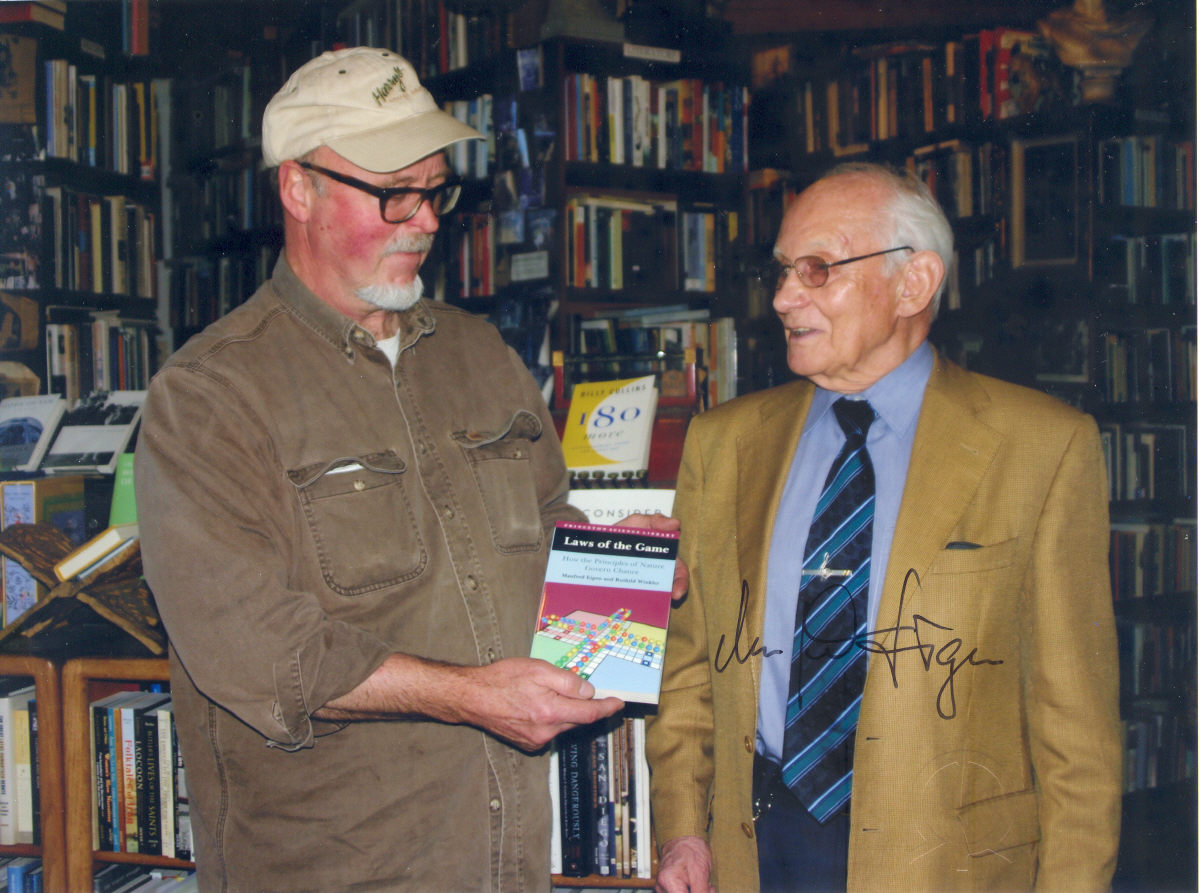 Nobel Laureate Manfred Eigen
Quincy Troupe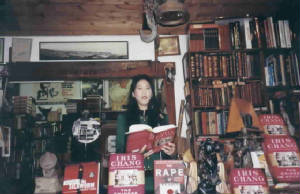 Iris Chang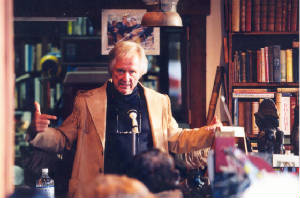 Gerry Spence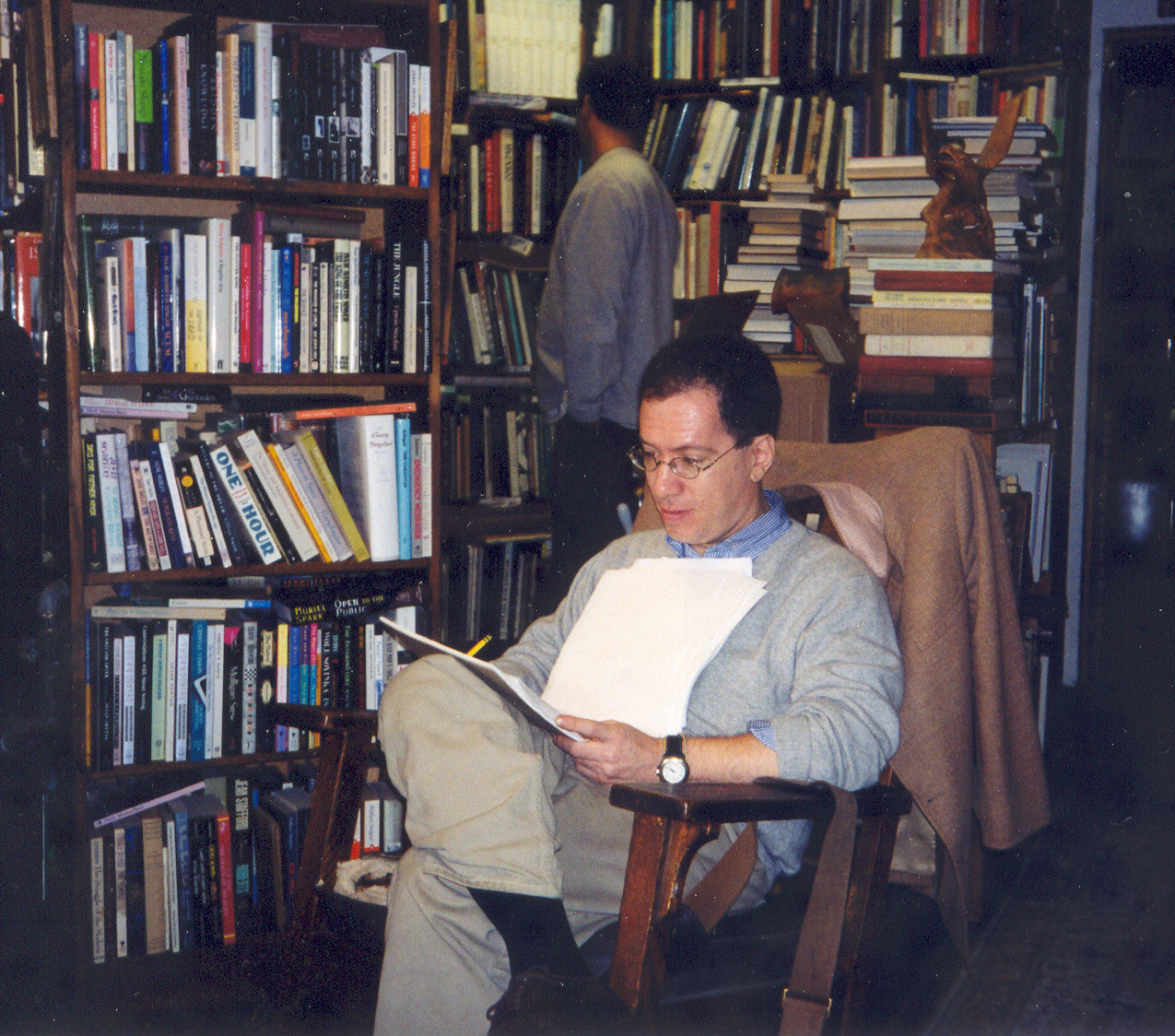 Noted editor Robert Weil, editing a Patricia Highsmith manuscript for W.W. Norton & Co.