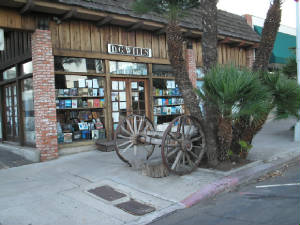 Noted author
Chris Ahrens
will read and discuss his new novel
TWILIGHT IN
THE CITY OF ANGELS
Saturday, August 2nd, 7PM
Jose De la Luz Santiago was larger than life for everyone he encountered, including the train that tried to kill him. Though he was left with a deep dent in his forehead, his joyous disposition and a complex faith built around Jose Cuervo Tequila, Our Lady of Guadalupe, and the Union Pacific Railroad – his personal trinity – Jose was undaunted by life. Los Angeles was built by him and around him, and Jose fought to keep the spirit of the city alive when "progress" dismantled the red car system and greed wiped out Chavez Ravine.
Chris Ahrens has written bylines for thirty years in every major surfing publication in the world, followed by three popular books on surfing. As Editor of Risen Magazine, he interviewed film and rock stars. He wrote and directed the award-winning documentary D.O.P.E. (Death or Prison Eventually), and co-wrote the memoirs of legendary skateboarder Christian Hosoi.
-______________________________________________
Daryl Brown,
son of The Godfather of Soul
JAMES BROWN
will discuss his new book
INSIDE THE GODFATHER
Saturday, August 23, 7PM
Inside the Godfather is a history changing book about drugs, sex, lies, adultery, racism, murder, religion, politics, deceit, lust, Rock & Roll and bribery but most importantly, it will set the record straight about James Brown, The Godfather of Soul. James Brown, The Godfather of Soul, may be the most misunderstood man in the last century. Confusion emerges as a consequence of the complexities in his life. His contributions toward modern music pale in comparison to the indispensable role he played in modern history. Brown lifted all races toward the ideals of equality and opportunity. Tragically, while he had the ability to calm the storms of social turmoil - his personal life was a perpetual tempest; sex, drugs, rhythm & blues.
Inside the Godfather
brings together, for the first time, those from Brown's inner circle, who will correct the distortions of the past and provide for the reader a clear understanding of the brilliance and generosity that was James Brown, Mr. Dynamite.
Music icon James Brown's son Daryl Brown is a songwriter, musician and producer and grew up with a very clear understanding of who his father was… James Brown, The Godfather of Soul. Daryl played on countless James Brown smash hit songs and twice toured the world with his dad. Daryl has appeared on Jay Leno, David Letterman, BET, MTV and The American Music Awards to mention a few. Daryl has also appeared in films such as Jackie Chan's "The Tuxedo" and more.
_________________________________
San Diego poet
Joe Safdie
will read from his new book
"Scholarship"
Saturday, September 6, 7pm
"Joe Safdie's new book exists in a place where poetry joins with other forms of thought & knowledge - "history, myth, politics, autobiographical narrative, criticism, prose," as he lists them elsewhere - to make a new hybridity in place of what has been kept apart & alien for far too long. In doing so, he joins a select company of poets for whom nothing human is foreign & everything observed or imagined can enter the field of the poem. That he does it with boundless humor & grace is also worth noting."
--Jerome Rothenberg
"Poet Joe Safdie is at his best as he refreshes and renews the ancient story of Orpheus, which opens his new book Scholarship. Eloquent in his personal yet classic presentation of history, myth, politics and autobiography, he writes with an accomplished yet easily accessible voice that segues through time to the news of the moment, presenting an intimate and politically astute personal view of the ordinary events that make up the classic past and immediate present of poetry."
--Joanne Kyger
Joe Safdie is a poet and Assistant Professor of English at San Diego Mesa College. His previous books include Wake Up The Panthers, Saturn Return, Spring Training, September Song, and Mary Shelley's Surfboard.
______________________________
Music historian
Michael James Roberts
will discuss his new book
TELL TCHAIKOVSKY
THE NEWS:
Rock'n'Roll, the Labor Question
and the Musicians Union, l942-1968
Saturday, September 27, 7PM
For two decades after rock music emerged in the 1940s, the American Federation of Musicians (AFM), the oldest and largest labor union representing professional musicians in the United States and Canada, refused to recognize rock 'n' roll as legitimate music or its performers as skilled musicians. The AFM never actively organized rock 'n' roll musicians, although recruiting them would have been in the union's economic interest. In Tell Tchaikovsky the News, Michael James Roberts argues that the reasons that the union failed to act in its own interest lay in its culture, in the opinions of its leadership and elite rank-and-file members. Explaining the bias of union members—most of whom were classical or jazz music performers—against rock music and musicians, Roberts addresses issues of race and class, questions of what qualified someone as a skilled or professional musician, and the threat that records, central to rock 'n' roll, posed to AFM members, who had long privileged live performances. Roberts contends that by rejecting rock 'n' rollers for two decades, the once formidable American Federation of Musicians lost their clout within the music industry.
"Successfully breaking down the categories of labor studies and aesthetics, Michael James Roberts has written a superb account of how the American Federation of Musicians lost its bargaining power with the record industry. He shows that its refusal to recognize the value of popular music of the past forty years led to its narrowing and ultimate reduction of influence over the most vital section of the music industry." --Stanley Aronowitz
Michael James Roberts is Associate Professor of Sociology at San Diego State University.
Previous Events at D.G.Wills Books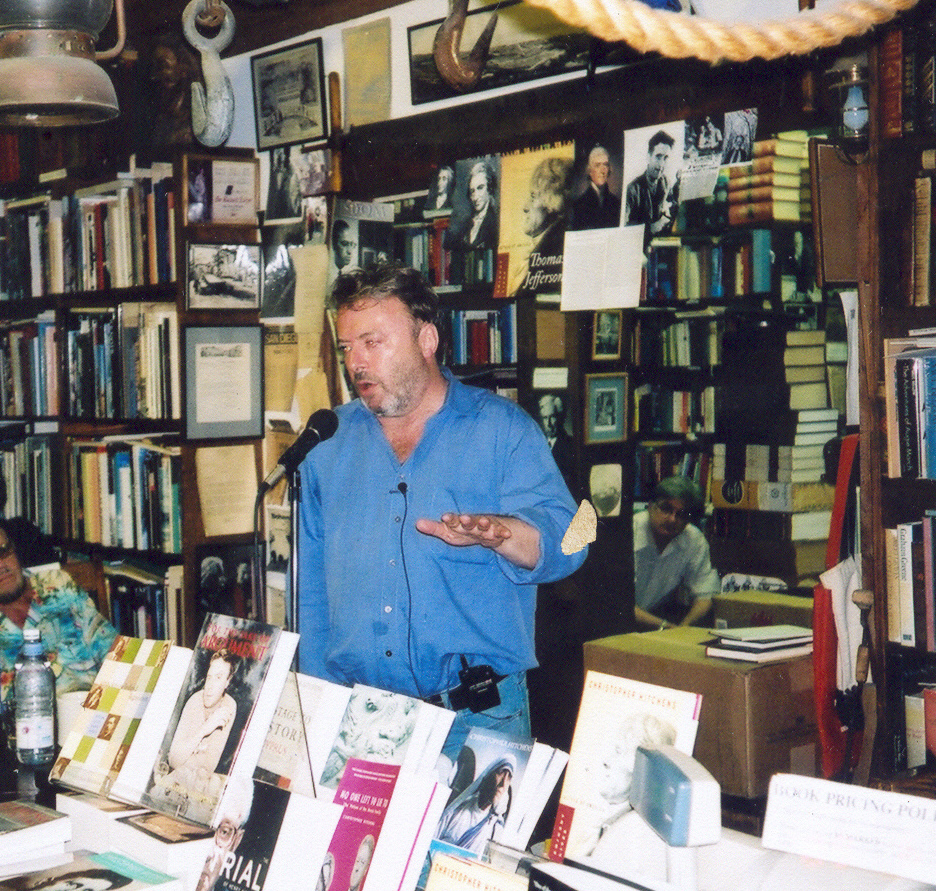 Christopher Hitchens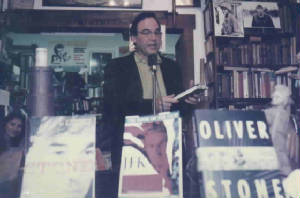 Director Oliver Stone
Historian and Churchill biographer Sir Martin Gilbert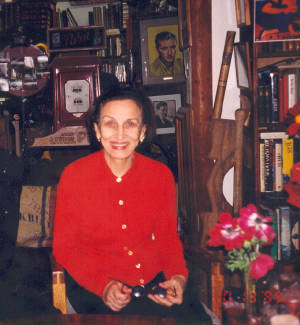 Francoise Gilot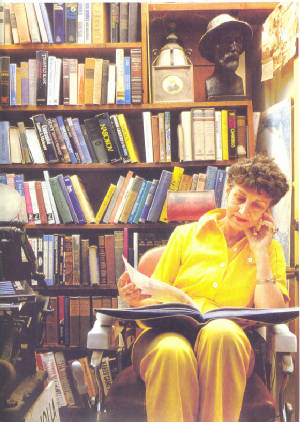 Vogue magazine photo of Francoise Gilot at the original store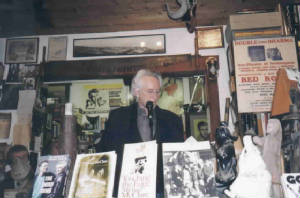 Michael McClure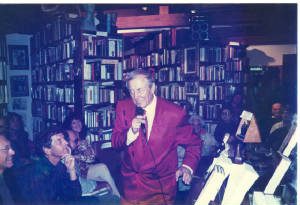 Yevgeny Yevtushenko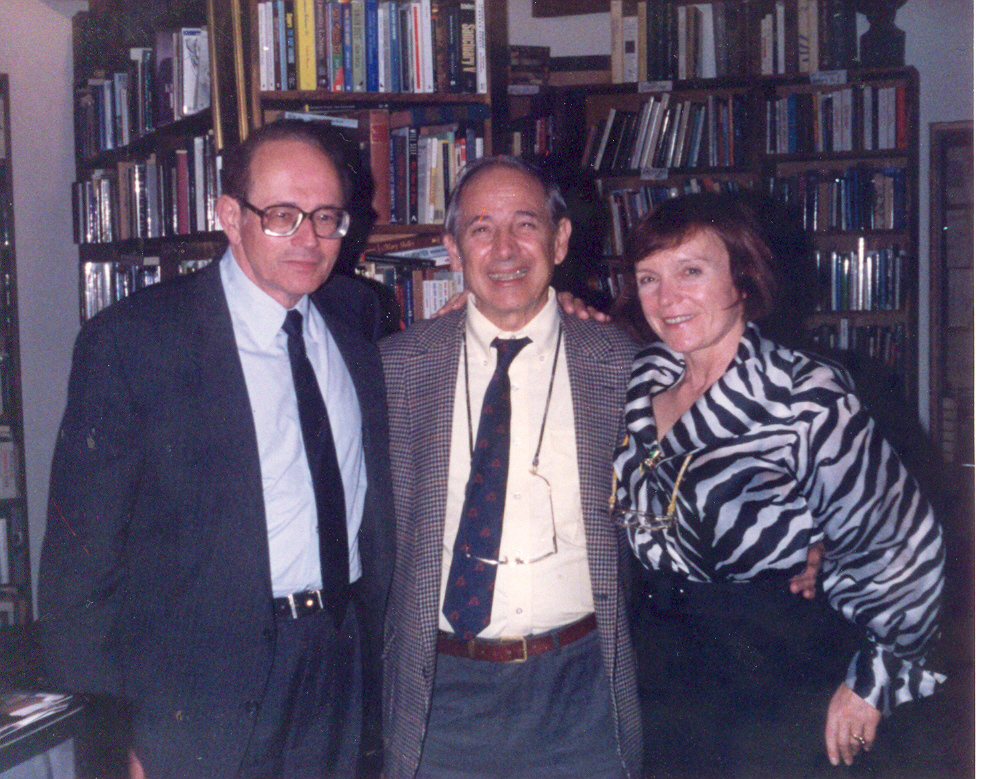 Nobel Laureate Gerald Edelman, Director of the Neurosciences Institute, with U.C. Berkeley philosopher John Searle with Mrs. Searle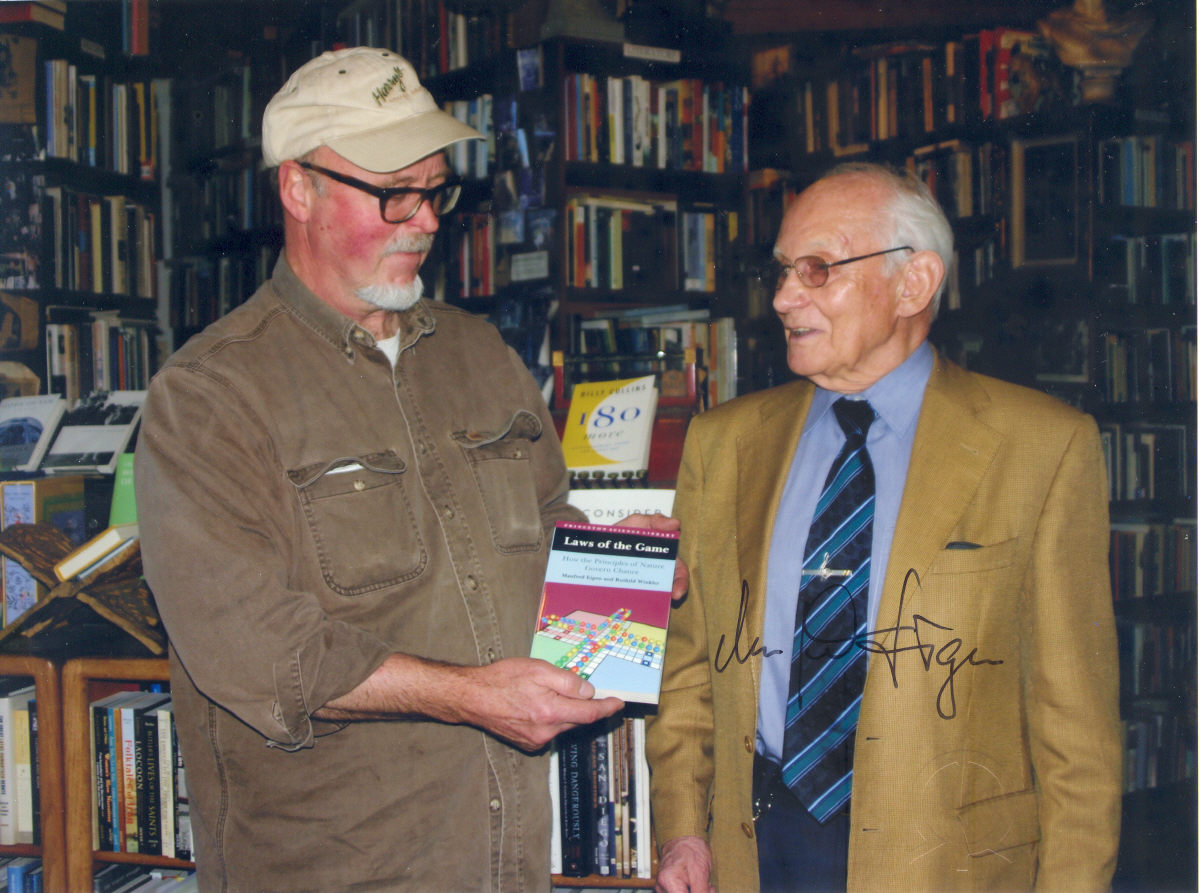 Nobel Laureate Manfred Eigen
Quincy Troupe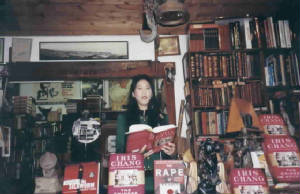 Iris Chang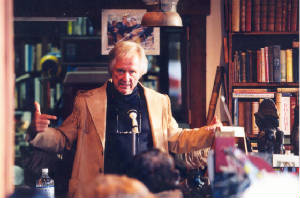 Gerry Spence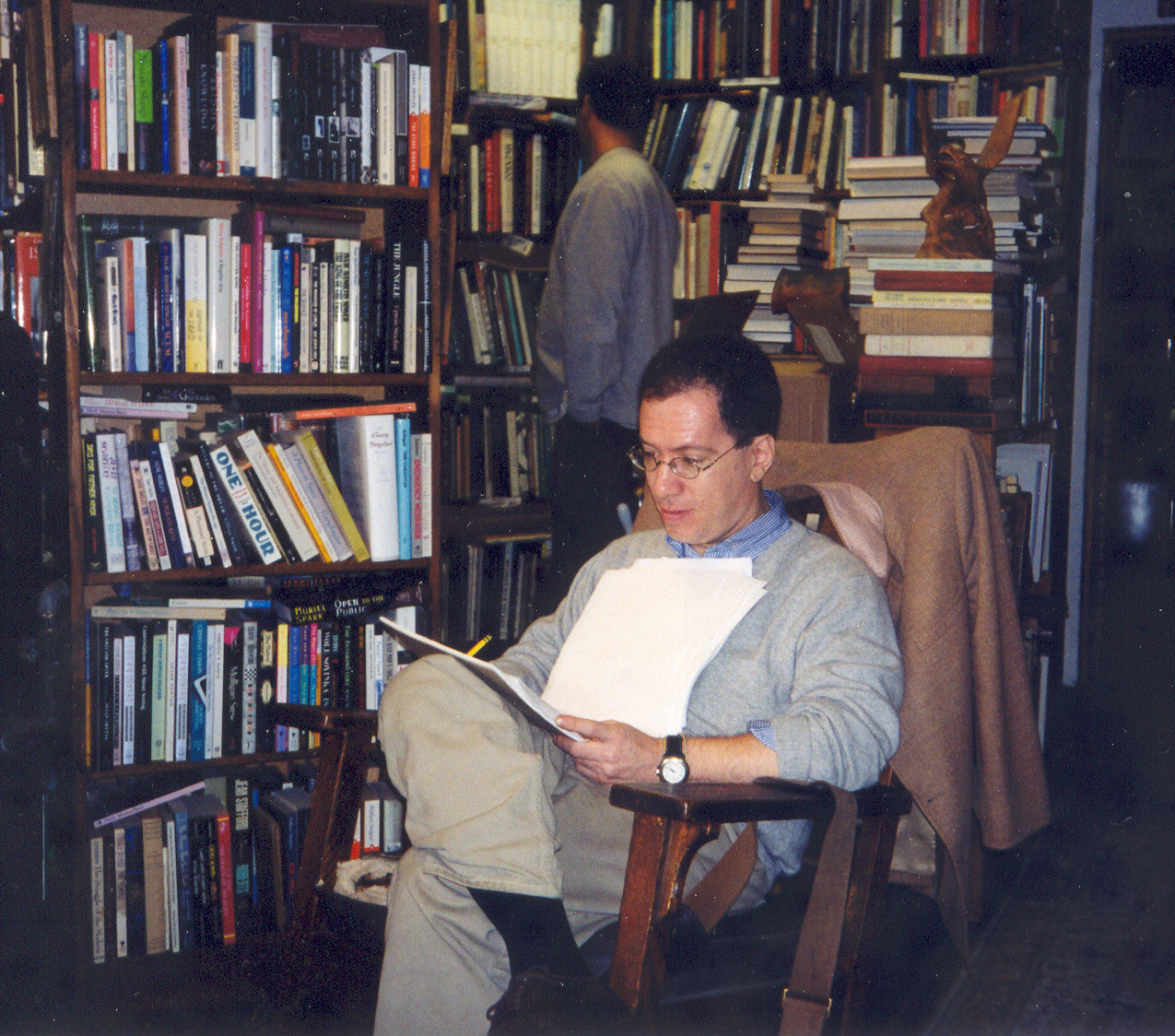 Noted editor Robert Weil, editing a Patricia Highsmith manuscript for W.W. Norton & Co.